Shaving Costs with Dollar Shave Club
I joined Army ROTC my freshmen of college and served on active duty for almost five years immediately after I graduated. During my time as a cadet and as an Army officer, I shaved daily. One of my pet peeves was how expensive razor blades seemed to be. It wasn't convenient to go to Costco or Sam's Club in New Hampshire and this was before Amazon really took off so online ordering with free delivery was out of the question.
Probably as a result of having to shave all the time, my facial hair now grows very quickly. I'm one of the few Asian guys that I know who can grow a full beard. As a result, I wind up having to shave every two days or so, even though I don't need to be completely clean shaven all the time any more. In total, I've probably spent thousands of dollars on razor blades and handles over the years. Enter Dollar Shave Club, a company that professes to be a more economical option for purchasing razors and razor blades. I told myself I would give it a try after my apocalypse-level supply of Gillette blades ran out (turns out I had stockpiled 3 years worth of blades from my Army days). Was it time for me to give up my Gillette Fusion Proglide?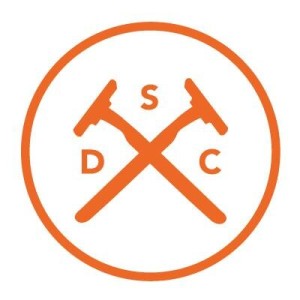 Joining Dollar Shave Club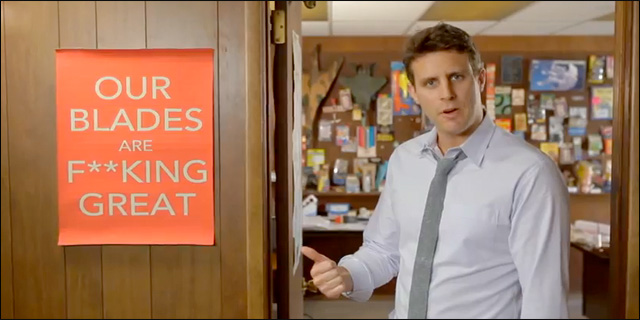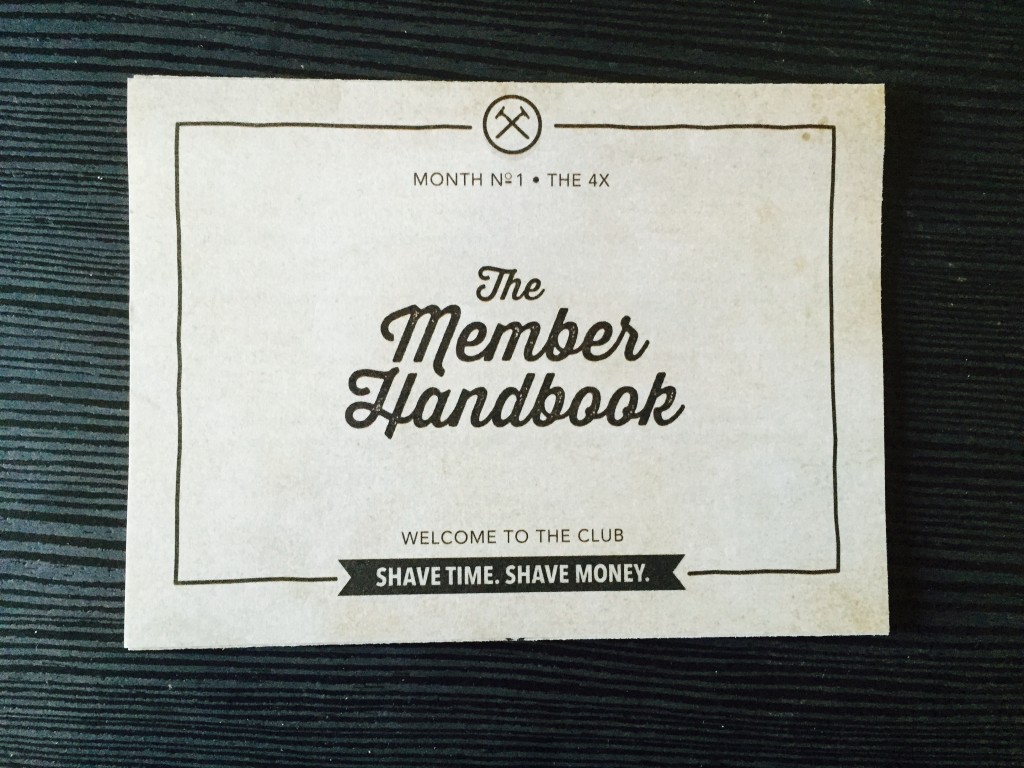 "Handbook" insert cover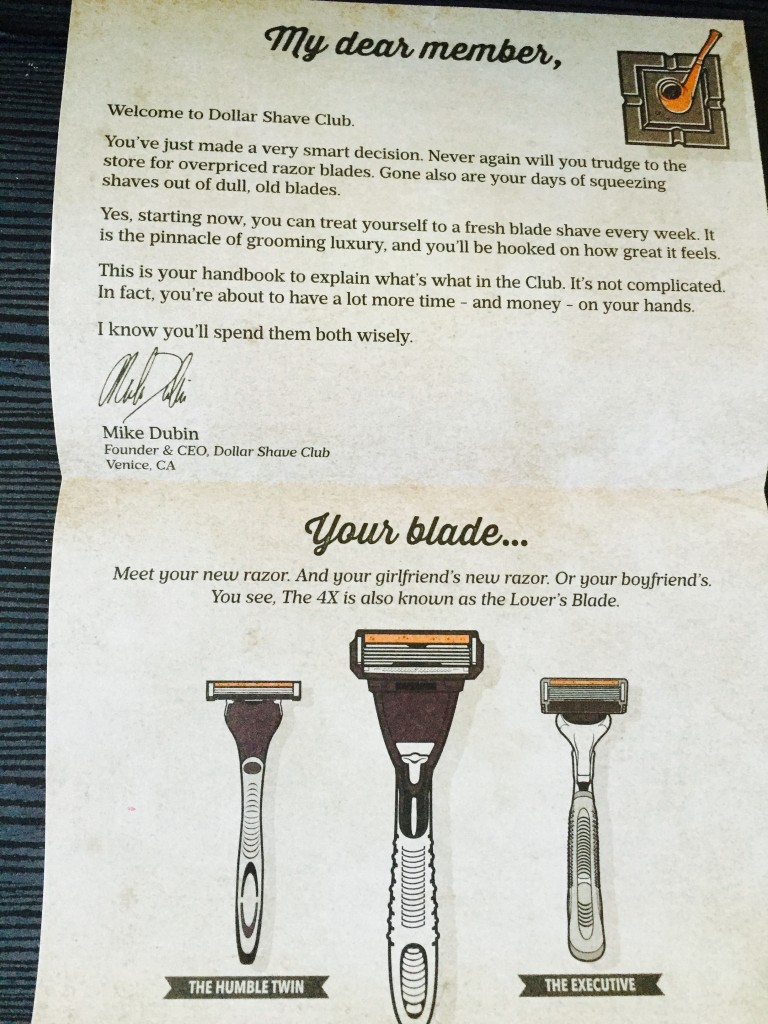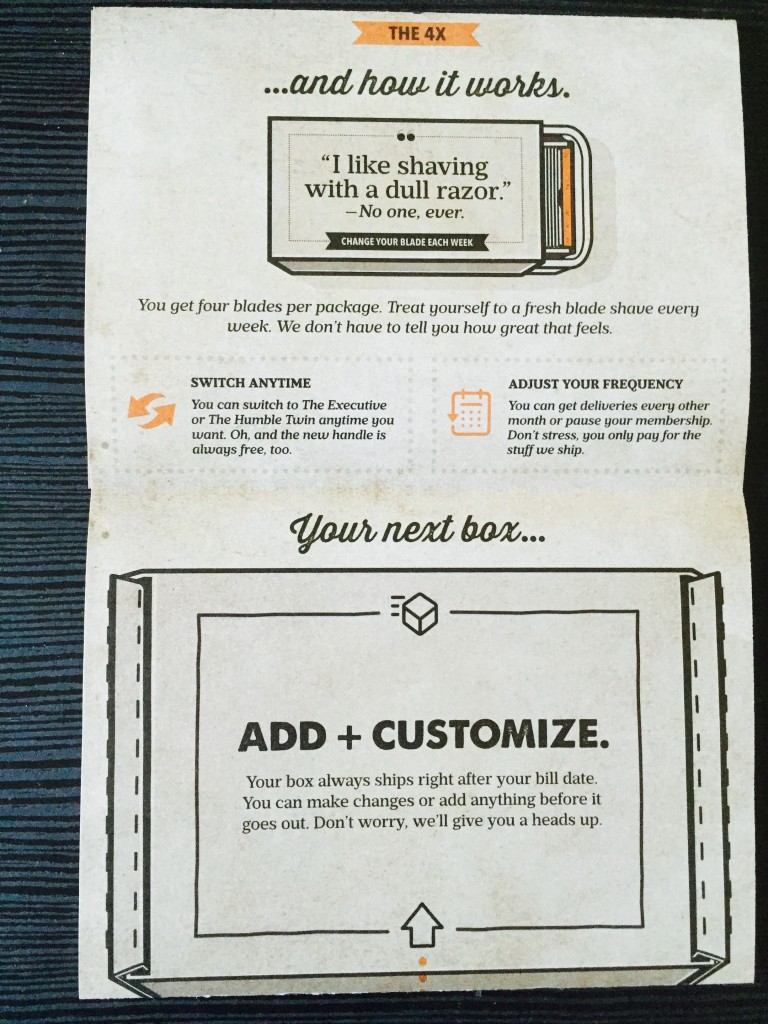 Dollar Shave Club, a company I heard about from my brother-in-law, is a subscription razor blade service. They'll ship you the handle "free" and you have the option of paying $1, $4 or $9 a month for twin, four blade, and six blade cartridges. For the price (shipping is "free"), you get four cartridges. If you upgrade from any of the levels, they'll send you a new blade free of charge. This is a lot cheaper than the Gillette options I'd been used to. I first tried the "4X" blade but wasn't satisfied with the shave so I upgraded to the "Executive blade". I was very happy with these blades and both handles were very similar to the ones you'd get from Gillette.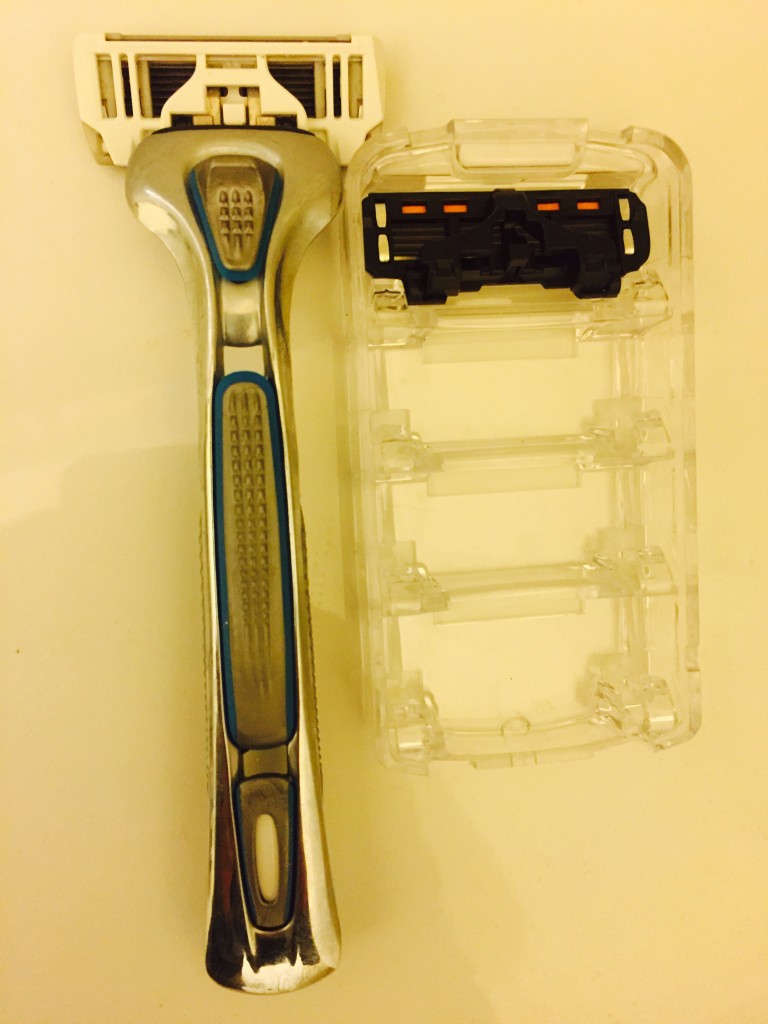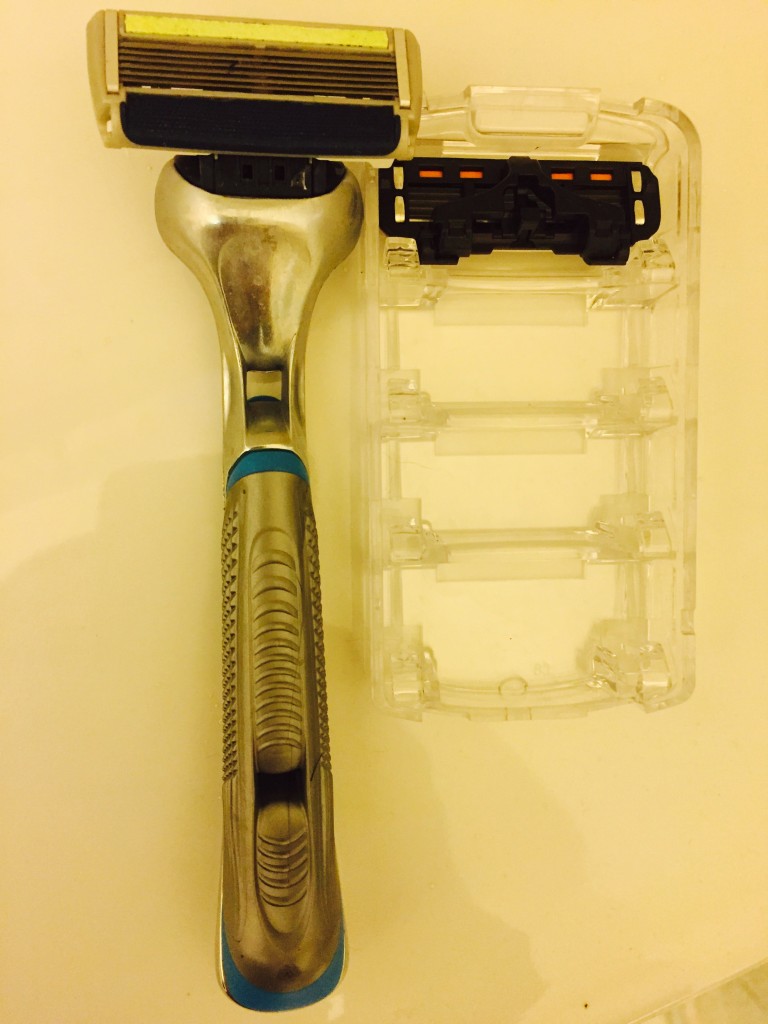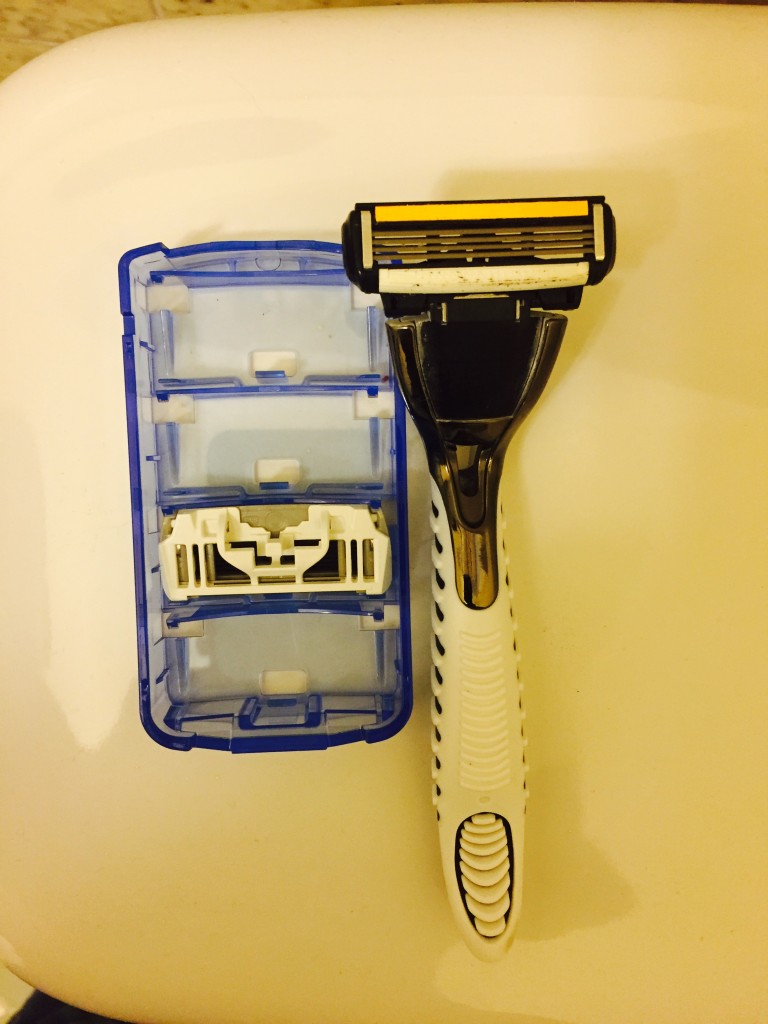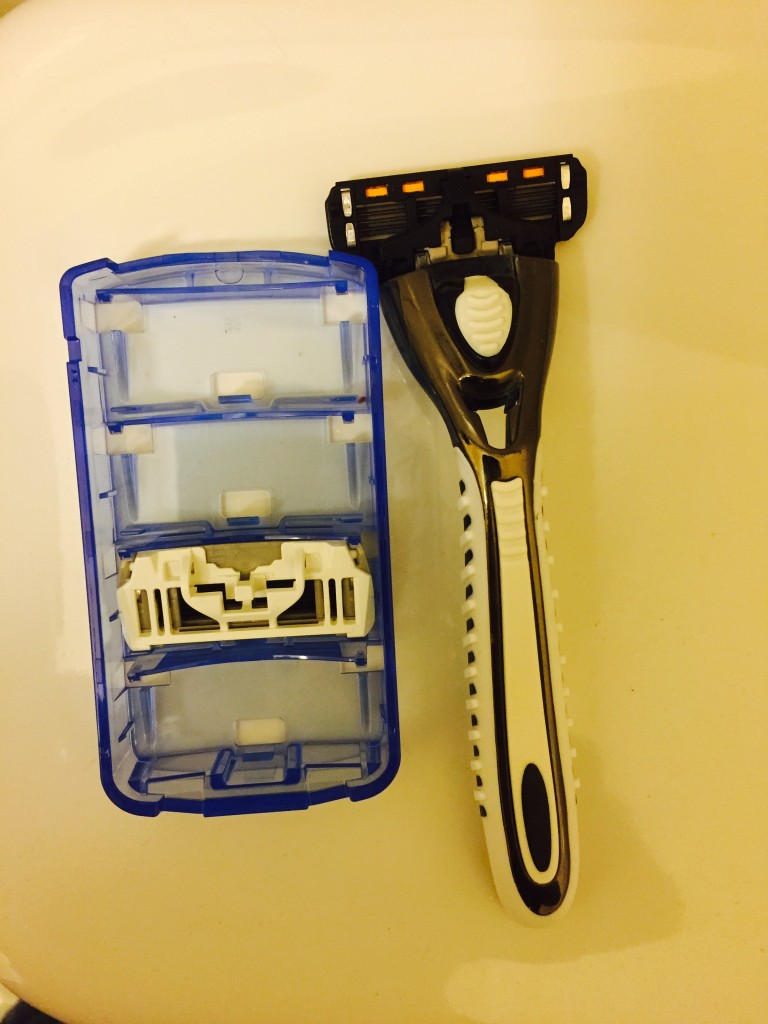 So two months in to my DSC subscription, I decided to do a bit more digging. Where does DSC get their razors from? And can we get any cheaper? Yes, going with a straight razor is probably the cheapest option of all, but I'm so used to shaving with a multi-blade now, I don't really feel like changing. I read a few articles discussing Dorco blades and after this month I'll be shifting my buys from DSC to Dorco direct, since DSC simply re-sells Dorco blades. I was looking for cheap shaves and I finally found it.
Shaving Even Costs More Costs by Ordering Direct from Dorco
Convinced? How much do you think you'll save by shifting to Dorco?
Harry's is a registered trademark owned by ADKM, Inc.
Dollar Shave Club is a registered trademark owned by Dollar Shave Club Inc.
Gillette is a registered trademark owned by Procter & Gamble or P&G.