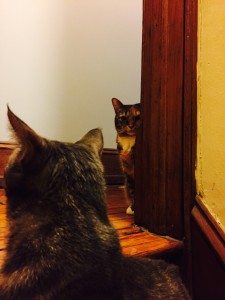 Man's best friends
Most Americans have an animal of some kind in their home. Cats and dogs are the most popular. According to the Humane Society of the U.S., 62% of Americans have at least one animal, and in total, there is something around 83.3 million dogs and 95.6 million cats living in homes around the country. Many of you readers love your pets! There's no doubt that many of us feel like we can't put a price on the companionship that many of our animals provide (and some studies have shown that we're more empathetic to animals than fellow members of our own species). What we'd like to cover here on Buys With Friends is a calculation of the true cost of animal ownership in an objective fashion. We know full well that many of the emotional benefits provided by our pets are incalculable, the vet bills and the food costs are very real!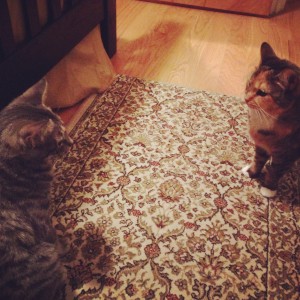 I like cats
If you're a follower of my Instagram, you'll already know that I'm a big fan of cats. While I like dogs (would love a lab or shepherd), because of the amount of time we spend out of the house, we haven't brought a dog into our lives. Doesn't seem fair to the dog right now, although we hope that when we're living a more stationary life in the future we will get a dog. For busy people, cats seem perfect– they are happy to be left alone, they are also really happy when you're around, you can set a timer on a feeder to make sure they have enough food, and it is fairly simple for a friend or neighbor to drop in on them for a check up. For now, we have two rescue cats, Portia (4 year old female tabby cat) and Percy (2 year old male tabby cat). P&P were both rescued from the New York Avenue animal shelter of the Washington Human Society in DC.
Cat budgeting
The ASPCA calculates that it costs over $1000 to "own" a cat in the first year. Well, I ran the numbers and it looks like the ASPCA is about right.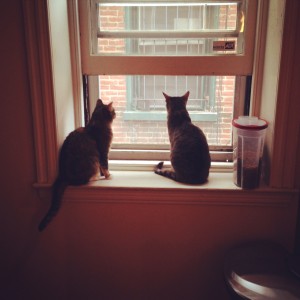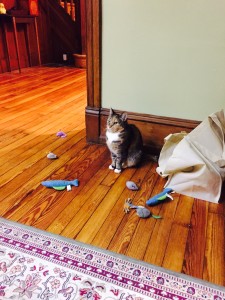 | | | |
| --- | --- | --- |
| | Recurring Costs (annual) | What we use |
| Annual checkup | $65 | When we lived in DC, we used Union Vet clinic (www.unionvetclinic.com), now that we're in Philly, we will likely use PAWS (http://phillypaws.org/) |
| Vaccinations | $25 | PAWS has a program where they offer low cost vaccinations (http://phillypaws.org/) |
| Total | $90 | |
Both of our cats have had emergency / intensive surgeries and our previous experiences with cats indicate to us that you can count on yours having at least one of these in their lifetime. So what do the total costs look like?
| | |
| --- | --- |
| | Aggregate Cost |
| Total annual first year | $ 928.20 |
| Total annual (Years 2-15) | $ 814.20 |
| Total lifetime (with one emergency) | $ 13,327.00 |
The average annual cost of cat ownership with one emergency is about $888.47. That's about $2.43 a day, which is about the price of large container of coffee. I think that's a pretty good deal. We wouldn't trade our cats for any amount of money in the world. However, those on a tight budget should certainly factor this in (Percy was abandoned at the shelter as the family who originally owned him could no longer afford to keep him around).
Now, for more of what you came for: cat pictures! Thanks for reading! We'd love to hear from you– how do you keep costs down for your pets? Are there any tricks you want to share? Am I paying way too much for cat food? Post your comments below.