Audible is the audiobook service offered by Amazon. I've been using Audible almost daily for the past couple of years, and I can sincerely say that it's been a life changer.
A little bit about the service and what you're actually buying with a membership:
It's $14.95/month for the Gold Membership and each month, you get 1 credit that you can use to buy a book. You'll notice that some books are quite expensive if you were to buy them without a membership, climbing to the $50+ territory. (use this link to get two free audiobooks when you sign up)
I make frequent use of their refund feature (go to Audio Purchase History and you'll be able to return books). When I finish a book before I get the next month's credit, I opt for a refund of the book and use the credit to get the next book. I've done this more than ten times now and it hasn't posed any problems for me.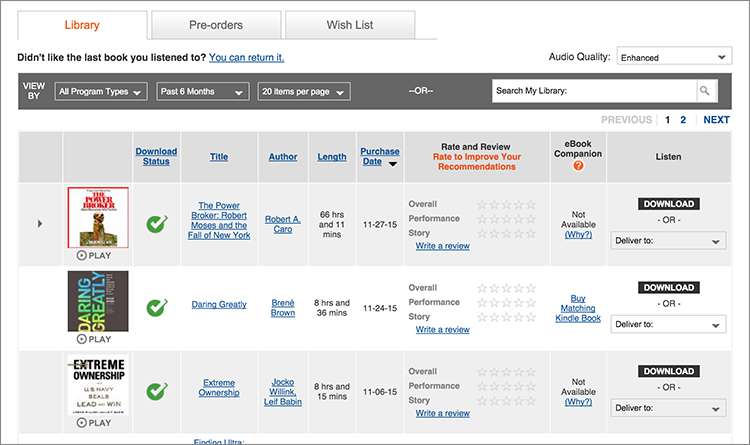 I've always felt that reading books is one of the best investments you can make in yourself. I keep a running list of books that I want to read, constantly scour for new books on blogs and book review sites, and ask people if they've read anything interesting or helpful recently.