BABOON is a hip startup that sells travel bags. I was drawn in by the bold art direction of the photos/illustrations (good-looking models in strange David Lynch-esque situations and funny mashups like monkeys and dinosaurs) and cool interactions on their website and decided to get one. It was as impulse a buy because I didn't really need a bag, but the prospect of getting something super new with some funky design details sounded like a good use of personal funds.
Check out the copy they use on their website for the bag I bought, the Go-Bag — Small in Blue + Dinos in Paradise ($175). Some might say it's trying too hard. Others might find it entertaining. I think I was in the latter category:
The car pulls up at around midnight. Your phone lights up. The bag is at your feet, and it seems to have a glow to it. This bag tempted you to say 'fuck it, I'm out.' Roommates are sleeping, cat is sleeping, the whole world is sleeping. You're a loon on the loose, a modern day trailblazer, a contemporary pioneer. Or at least a temporary pioneer. We'll worry about the 9-5 in about 9 or 5.
I can totally see copycat brands popping up in the coming months with similar websites, photos, and copy. Much like the dozens of mattress sites that popped up looking just like Casper's website when that brand began to take off.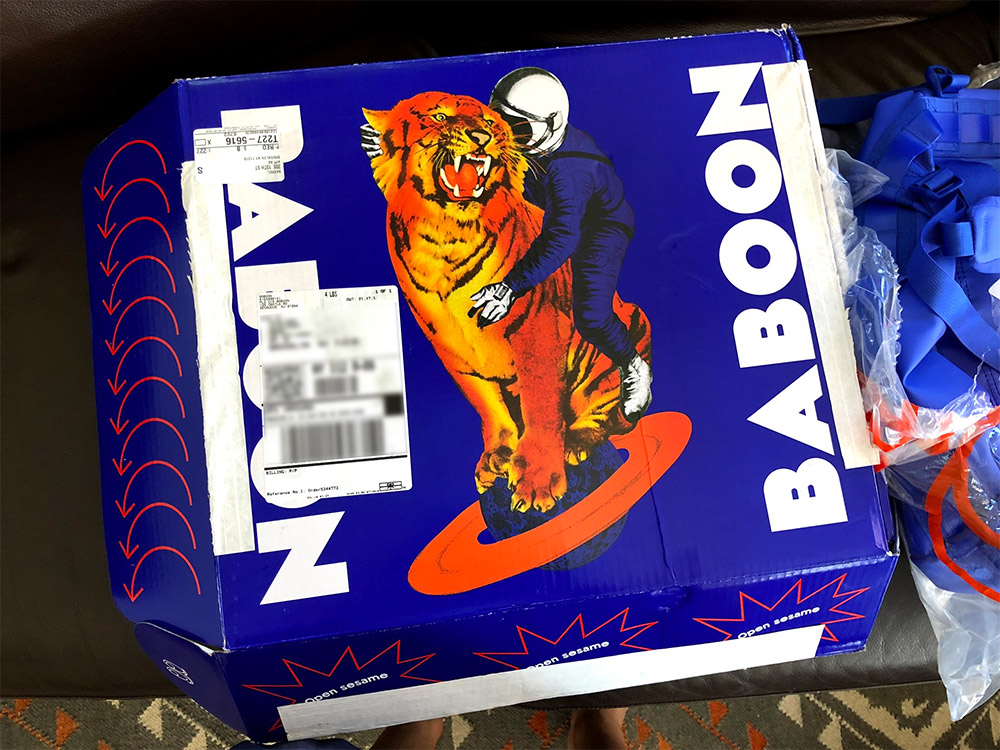 The bag arrived after a few days and even the box it came in looked to be making a bold statement. I was glad that I was home for the package, but I wondered if, left unattended, someone might have been tempted to steal the box. It's a cool looking box.
Besides the bag, there's a few other things in the package: a really nice bright blue tote with BABOON written on it multiple times,  a postcard, and a sheet of stickers. There was also a meticulously designed booklet with the story of the brand and some other random stuff like a listing of restaurants they like and a list of people they'd like to road trip with. I flipped threw it once and threw it out along with the stickers and postcard. The tote bag I'll be using on my biweekly runs to Whole Foods.
"Technical Bags Designed for Adventure"
BABOON Go-Bag Small highlights:
Cool lining design on the inside
Waterproof
Backpack strap doesn't feel as comfortable but should be fine for normal car/airline travel
Lots of pockets
Wish it had a shoulder strap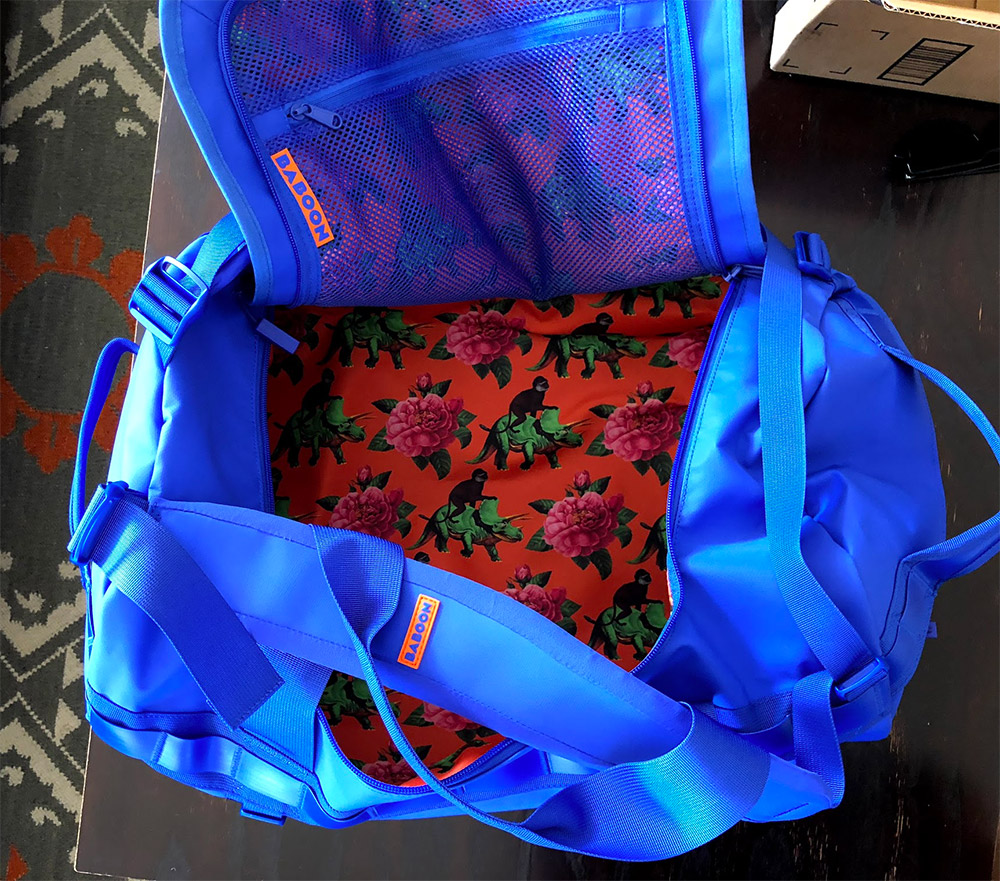 The coolest thing about the bag is the inside lining. It's a pattern of a monkey riding a triceratops and a rose. Totally random, but it just looks unusual. I opted for the bright blue one, overcoming my usually conservative habit of buying black, but I like that the pattern is completely invisible from the outside and only comes into view when you open the bag. It's a nice touch and much better in bag form than, say, a suit blazer (I don't like the lining of a blazer to be too flashy or bright).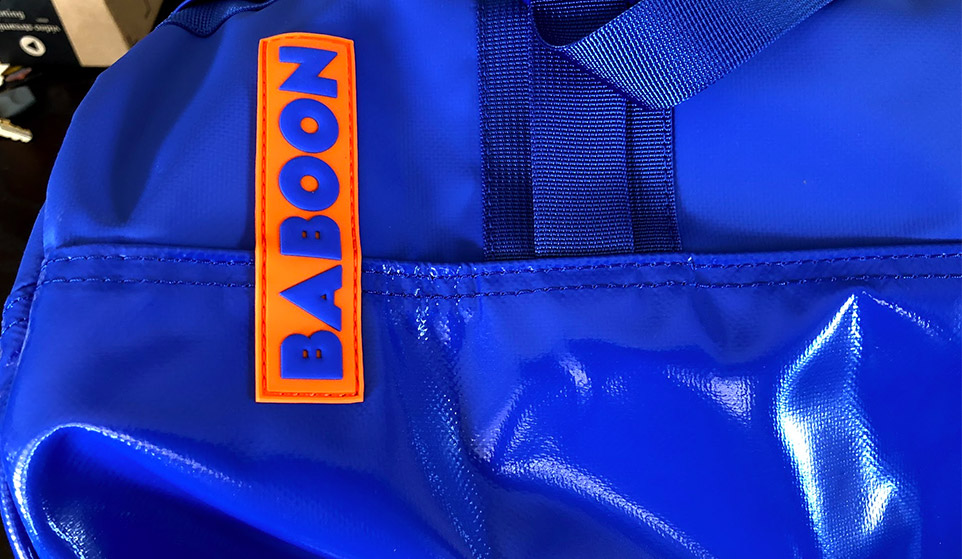 The website states: "OM Stardust Ballistic shell material secured with alpine grade universal double stitch construction — creates a waterproof duffle bag with a brushed denier finish." I'm guessing that means it is. I thought about the last time I really needed a waterproof bag and soon realized that it's actually not a big deal. The 20 seconds I might run through the rain from door to car or car to door rarely requires a waterproof bag. I then got to thinking about people who go on long hikes through tough, wet weather but after trying on the bag as a backpack, doubted that any serious hiker would want to be wearing this for a long time. The straps feel a bit stiff and not as comfortable as the straps of my North Face backpack. This bag is definitely for the types who get around in Uber/Lyft and wait in airport lounges.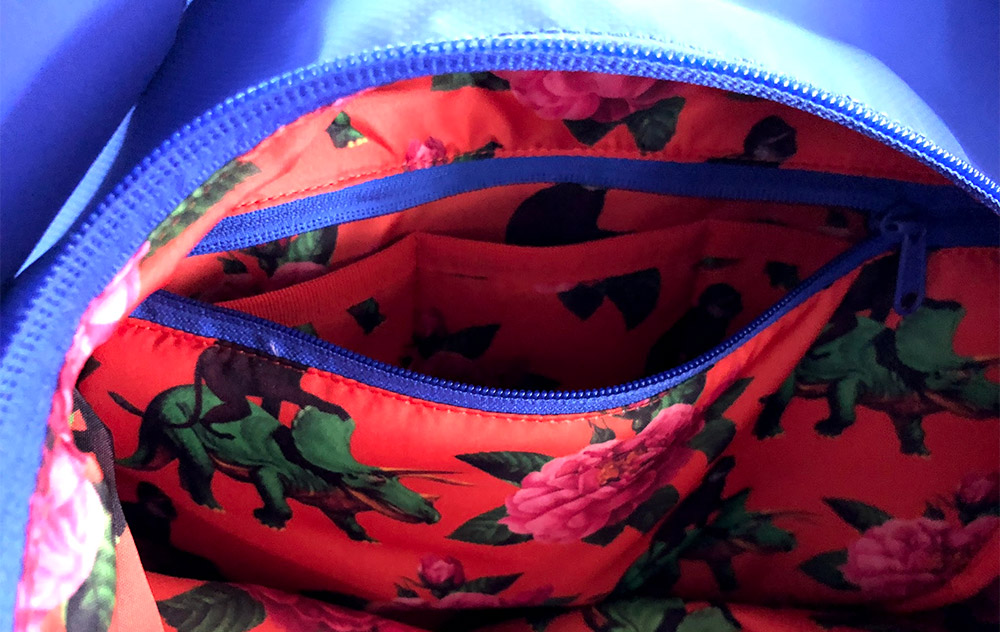 One thing I really like about the bag is that it has a lot of pockets. It's got internal mesh pockets as well as an outside pocket and a discreet pocket on one end inside the bag. I've always found that having a few different pockets is really useful when packing things like toiletries, plugs, extra cash, books, etc. in addition to clothes.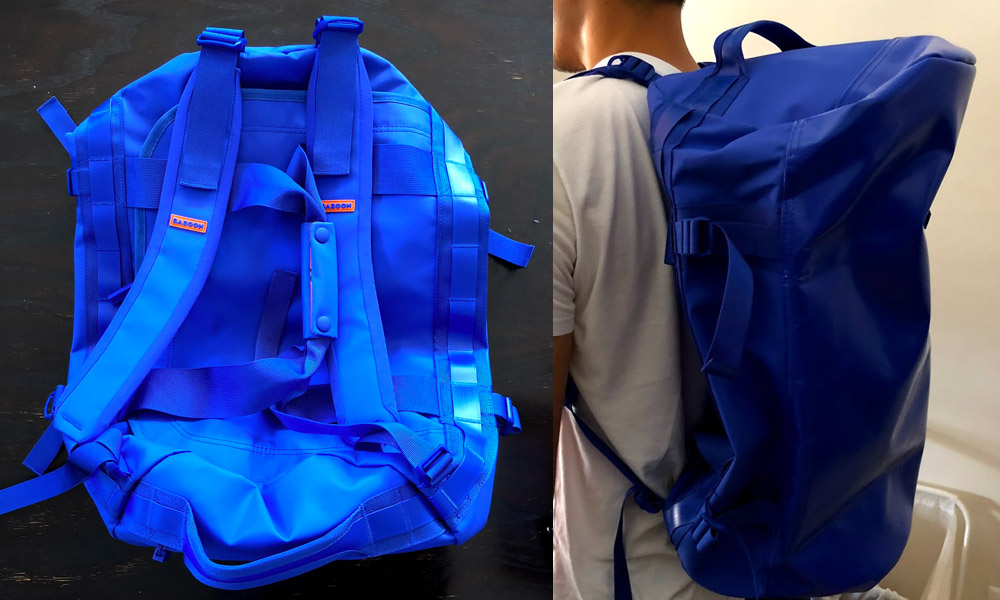 I'm guessing this bag will probably come in most handy as a weekend bag, but I really wish it had a shoulder strap so I can combo it up with my smaller backpack. The thing is, I don't think I would put my laptop in here, so I would have to bring my backpack, especially if I'm traveling by air and have to stow the bag in the overhead bin. I'm sure I'll make do with the handle that lets me carry the bag at my side, but I know from having traveled with my
that it really helps to have that longer shoulder strap.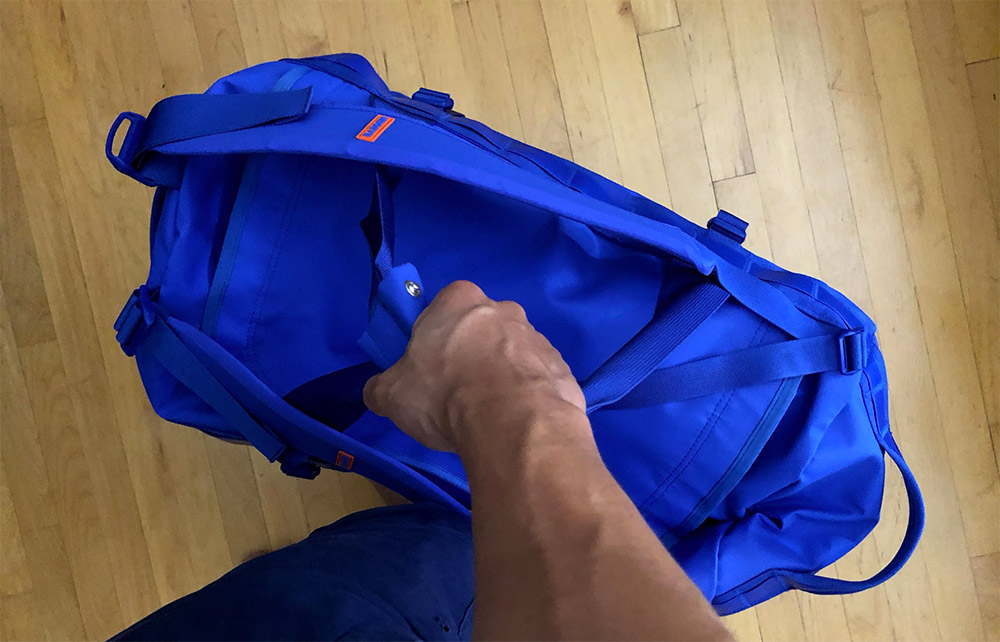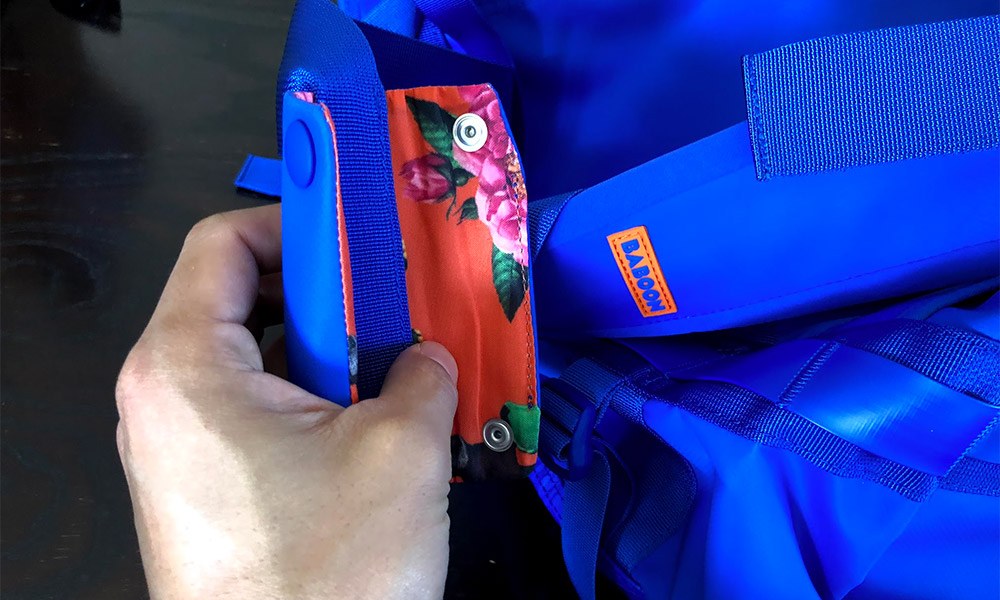 Overall, even though it was an impulse buy for something I really didn't need, I'm fine with the purchase and I'm sure it'll get some usage. I'm sure people will make note of it and say it looks cool, which has to be worth something, right? The free tote bag that it came with though, I'll probably get a great deal of mileage on that. I think BABOON's done a great job making a memorable looking brand and feel like it'll do really well in selling not just these Go-bags, but whatever other accessories they're cooking up.