Suaoki LED camping lantern
I recently purchased a Suaoki LED camping lantern, a neat collapsible solar rechargeable white LED lantern that I'm hoping to test out for a while before a major hiking and camping trip this summer. After getting it in the mail, we took it out on a hike to Calvert Cliffs State Park in Maryland to check out its utility. Here are my first impressions!
Size and Build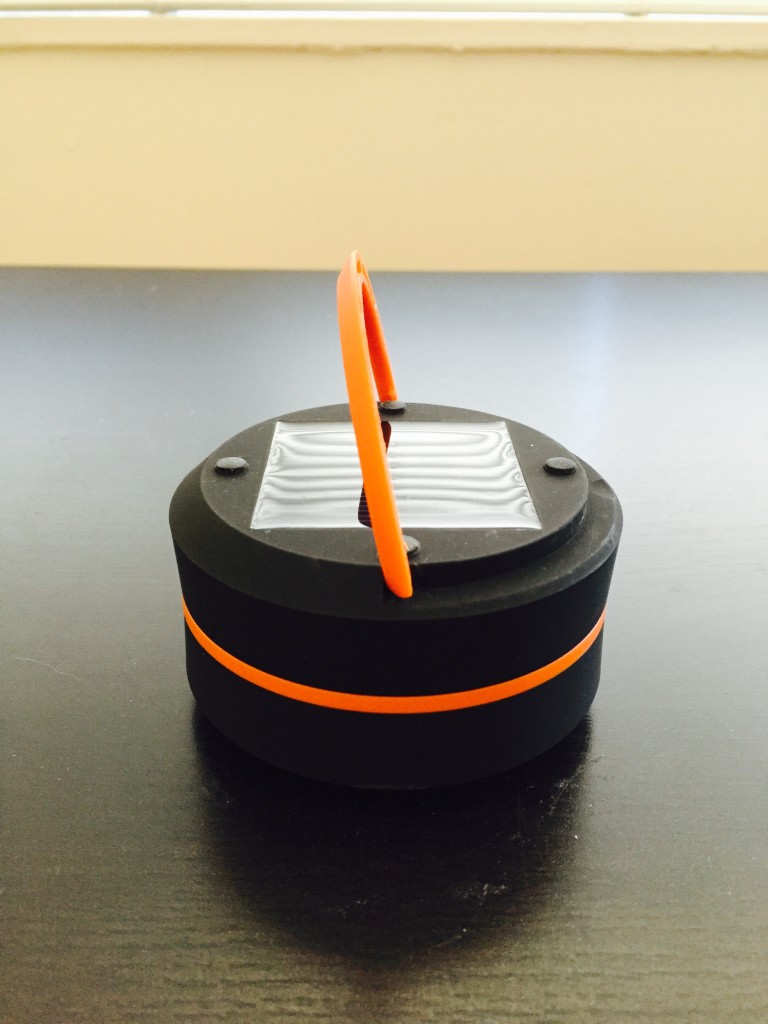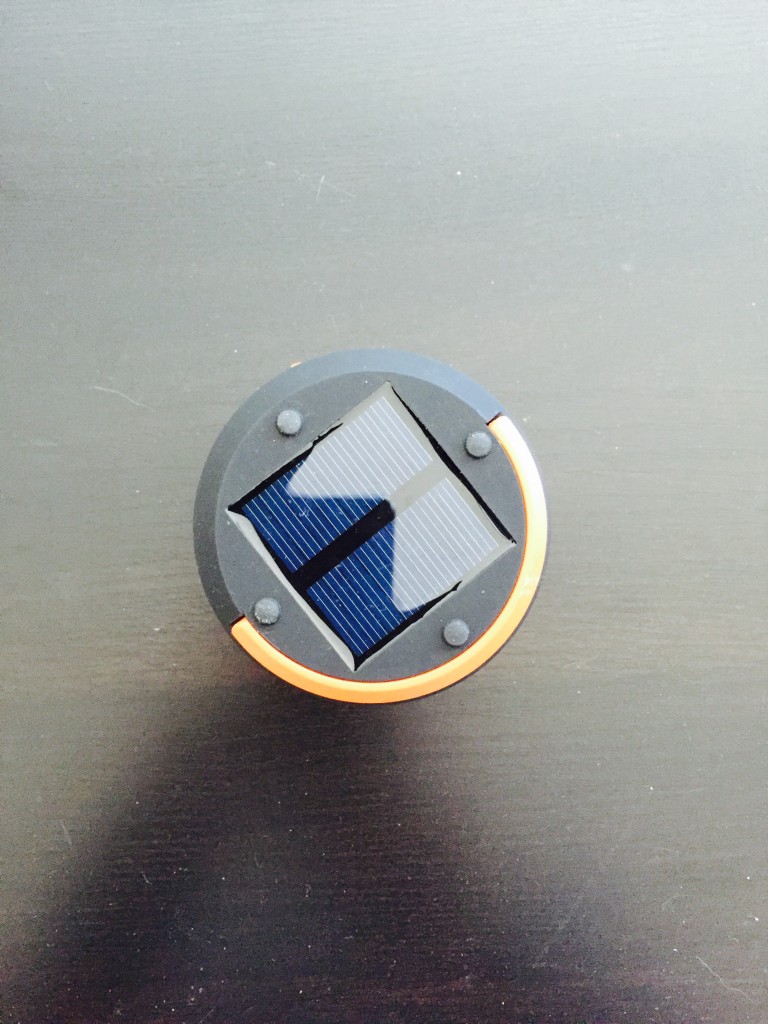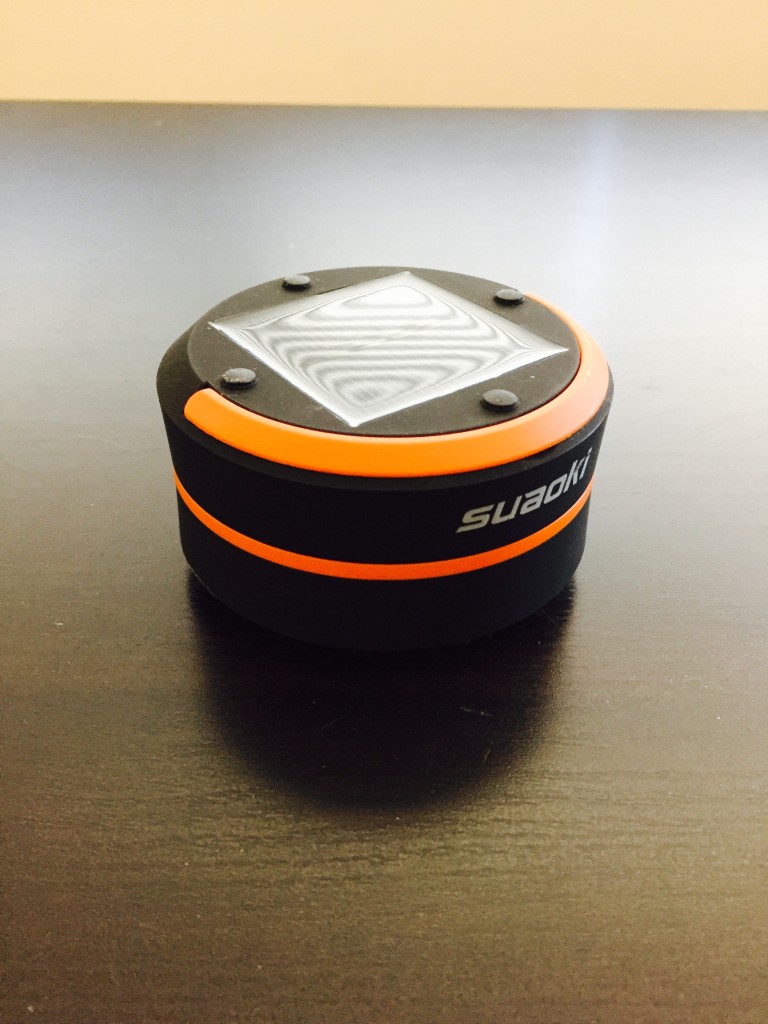 The lantern is made of rubber and plastic and is advertised as water-resistant. It rained on our hike and there were no issues with the rain. Collapsed, it feels pretty strong and would be hard to break. Weight-wise it is pretty light and listed at 190 grams. The rubber gasket sealing the USB ports is ok, the fit didn't seem to be great on the one I purchased but shouldn't be a huge issue. I wouldn't yank too hard on the handle but it should hold up to daily use short of abuse.
Charging capability
The battery is listed at 800mAh which means that it should be able to charge an iPhone about 30-40% of the way (an iPhone 6 battery is approximately 1800mAh). We tried the lantern as a phone charger on the hike and it worked well, charging my iPhone 6 about 20% of the way. It seems like it will work well as an emergency charger. I've yet to figure out just how good the solar charging capability is, but what my hope is that during our hikes, we'll be able to use the lantern for a few hours at night and charge it fully during the day by hanging it off of my pack with a carabiner.
How's the light?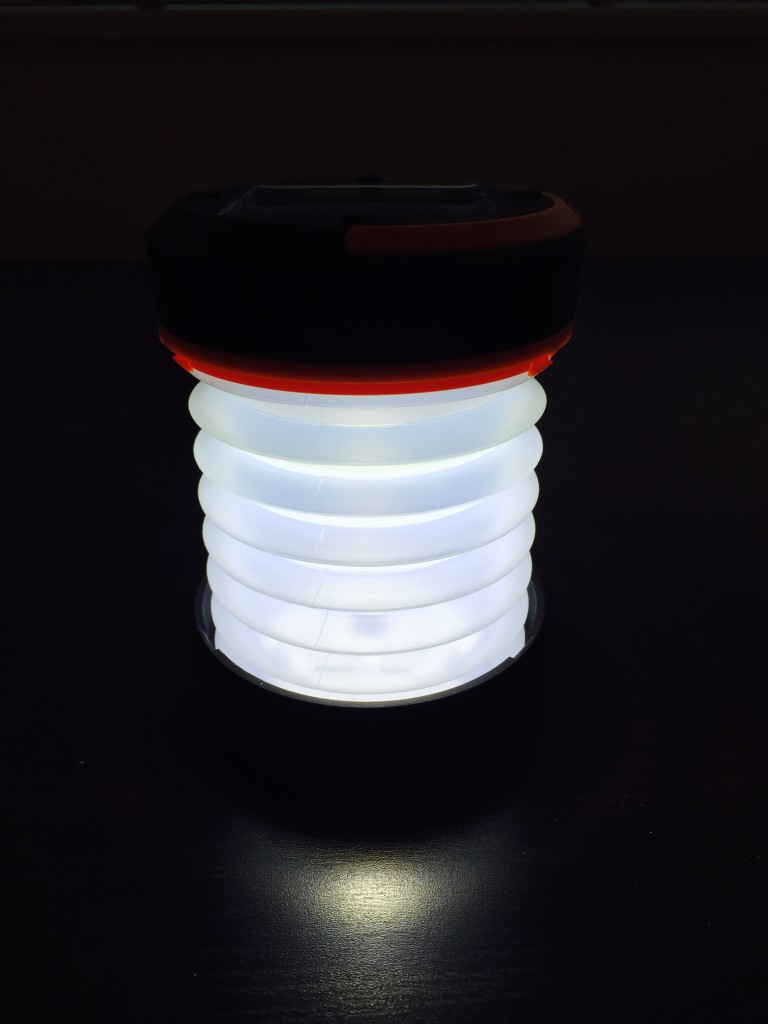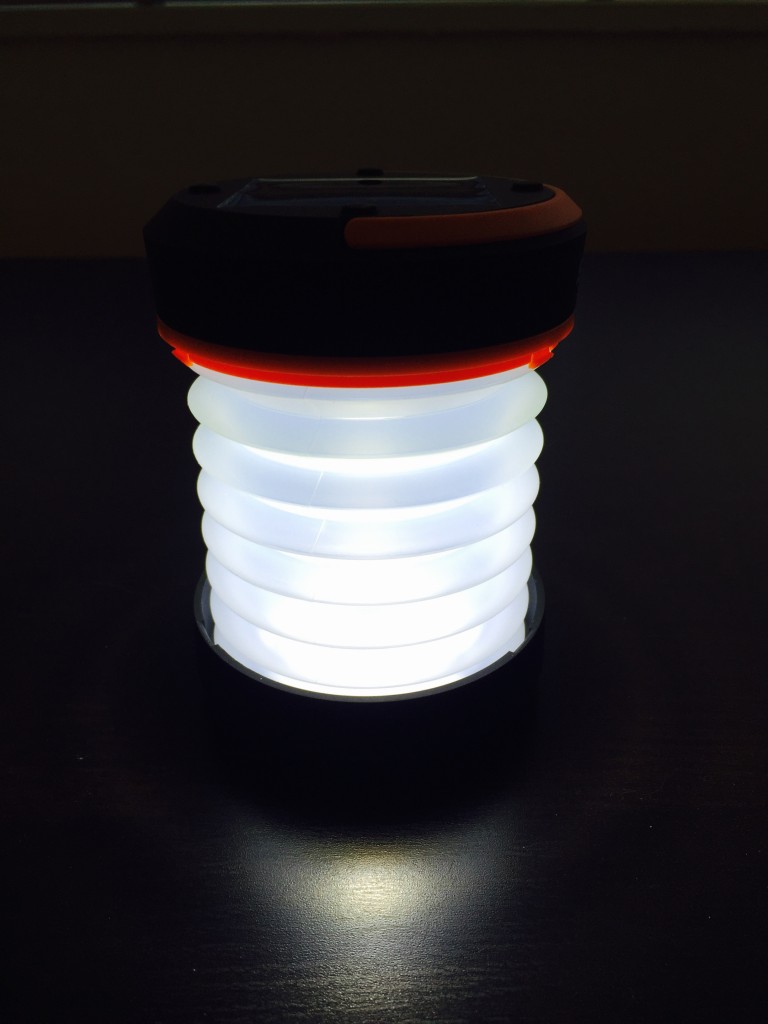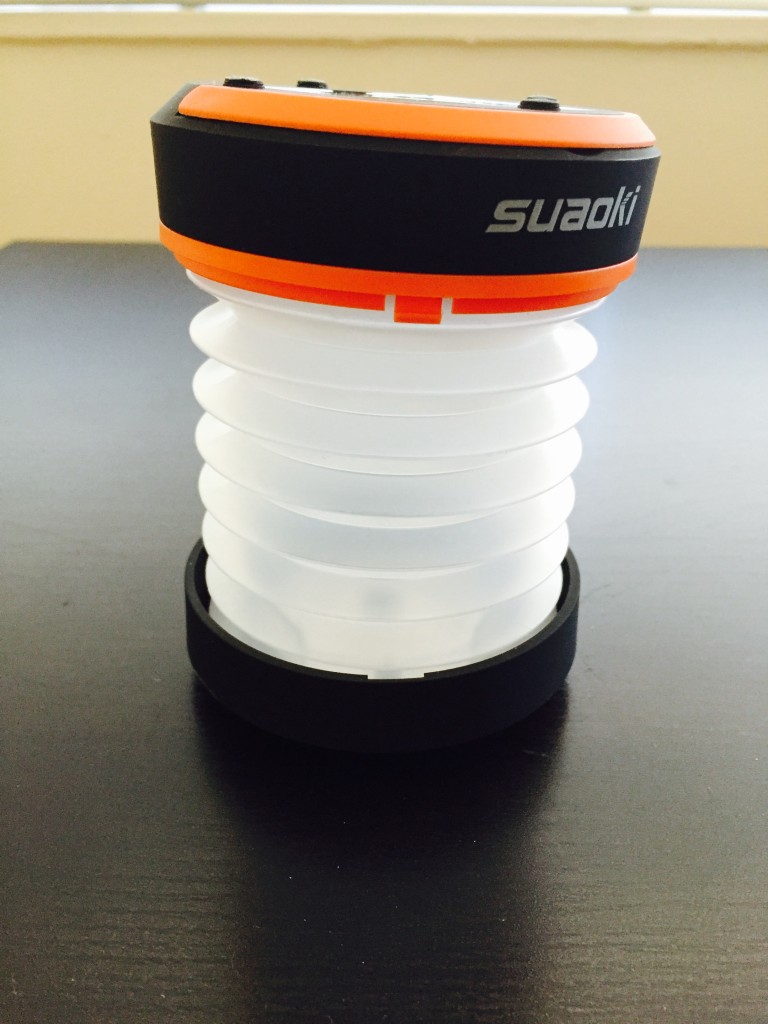 The LED lantern has two brightness settings (and a flashing light setting that is utterly useless). The LED is a bit bright but works well enough. I've actually started using it on my nightstand. The accordion-like plastic section, at first, seemed a bit flimsy, but after repeatedly opening and closing the lantern, it actually seems like it will be fine for regular camping use.
Final verdict? I really like this lantern! Hoping that it holds up on our camping trip and at this point can recommend it to anyone looking for this sort of thing.
Do you have a camping lantern that you like? Any critiques of this one? Leave us a note in the comments below!