It was just about Christmas time back in 2010 and I didn't get a gift for my sister yet. We were living back in Edison New Jersey, our parents had moved back to Taiwan, and we had the house to ourselves. It wasn't like we didn't have any pets before. We've had goldfish (boiled to death because we mistakenly put the tank near the fireplace), parakeets that flew away, turtles that "ran" away, and hamsters that lived to their max lifetime of 5 years. My mom was deathly afraid of any furry pets. I'm not sure how she put up with the hamsters but now that it was just my sister and I, why not get a dog like we always wanted?
While working at a boutique digital agency called Barrel, I participated in a 24 hour marathon session to create a new website for BARC (Brooklyn Animal Resource Coalition), although it looks like the website has since changed. BARC is a 501 c3 not for profit no-kill animal shelter. It was an awesome, albeit exhausting 24 hours but because of the connection with them I found out about BARC. That's where I decided to take my sister to look at some pets.
This was the first dog we saw when we walked into the place: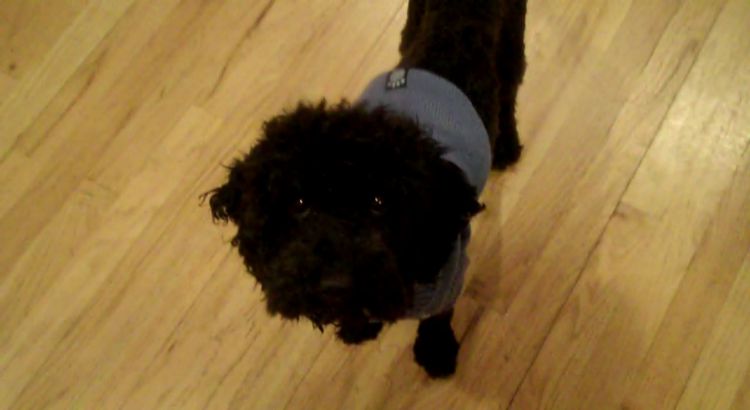 A scruffy, emaciated, 11 pound cocker spaniel poodle mix that honestly was one of the uglier dogs I have ever seen. Apparently he was tied up in front of a church and left for dead by his previous owner and had issues with human contact because his previous owner abused him. Whenever we raised our hand to pet him he would cower away. We took a look at all of the dogs in the shelter, with the majority of them being pit bulls and larger breeds, and came away disappointed that we wouldn't be coming home with a cute dog. However as we were walking out, Cindy took one more look at the cockapoo and wanted to adopt him. It was her Christmas gift after all so I reluctantly agreed. That's how Milo became a family member.
Unsure of how to break the news to our parents (they still visited from Taiwan once a year), we decided to keep it a secret for a bit before breaking the news to our dad who we knew would be more accepting of the new dog. We also knew that it would be significantly more costly than our old hamsters but by how much?
The ASPCA estimates that it costs about $1,350 to care for a medium sized dog in a year. Milo is considered a medium sized dog at 20 pounds and here is the breakdown of costs for the first year:
• We've stuck with Hill's Science Diet ever since we got Milo and it's been great. We also compliment the diet with some fruit, particularly apples. For the first couple of years we got the regular size bites but when they came out with the small bites, we switched over to that. The smaller size of the food pieces seem to make it easier for Milo to chew.
• The Zuke's mini Naturals are great for training. They are small enough that you don't end up gorging your dog while trying to teach them a new trick.
• Milo goes through toys very quickly, especially the plush or rope types. With the Nylabone Galileo it's extremely tough and the odd shape also extends the life of the toy. In the end, no toy is invulnerable to the dog's bite but we've noticed that the Nylabone has lasted significantly longer than other toys.
| | |
| --- | --- |
| | Aggregate Cost |
| Total Annual First Year | $ 1,395.00 |
| Total Annual Subsequent Years | $ 1,134.00 |
It's actually quite interesting tallying the costs of owning a medium sized dog. Looking at the numbers, the ASPCA estimate is pretty spot on. By the way, our mom and dad are now absolutely in love with Milo, and sometimes I even think that they miss him more than us. Thank goodness we took the leap and got him because we can't imagine life without a dog!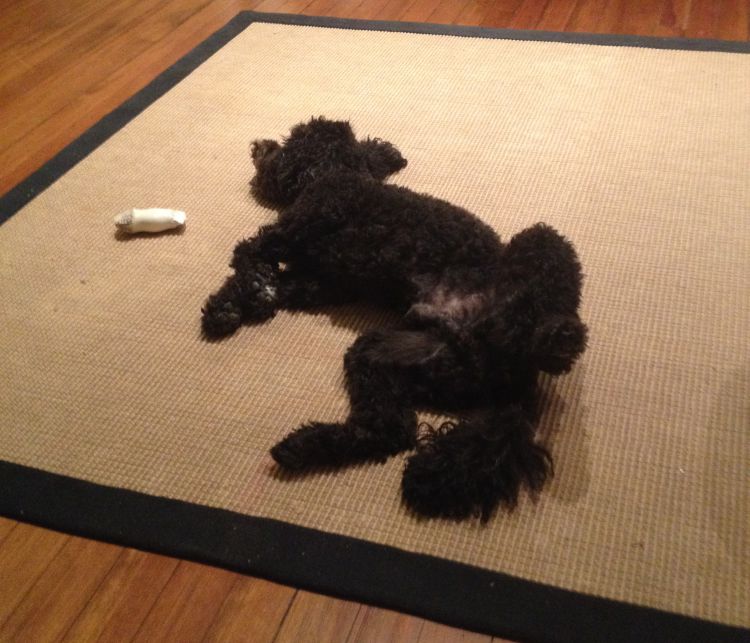 Check out Part 1 here on the cost of owning a cat!