NOTE: this is a special guest post from friend of BwF Tom Hickey. Tom recently bought a DJI Phantom 4 and wanted to let everyone know about his experience with this really cool drone. If you're interested in guest posting, shoot us an email @ buyswithfriends-at-gmail.com
My Journey to Getting a Phantom 4
By: Tom Hickey
My friend and avid outdoor adventurer Supriya told me I should get a drone. I told her it was ridiculously expensive. My wife told me that drones were exciting and that we should get one. I told her we didn't need one- no one needs a drone. Apparently both these people know me better than I know myself because I ended up buying a Phantom 4 from DJI. How did my experience go? Read on to find out!
Shelling out for quality: comparing the Syma to the Phantom 4
My wife bought me a cheap Syma drone with a low quality camera from Amazon for about 45 bucks. I played with it for a weekend but was unsatisfied with the experience. It didn't fly very well and the functionality / image quality left something else to be desired. Not wanting to give up on the idea of drone fun, I started to look into other options.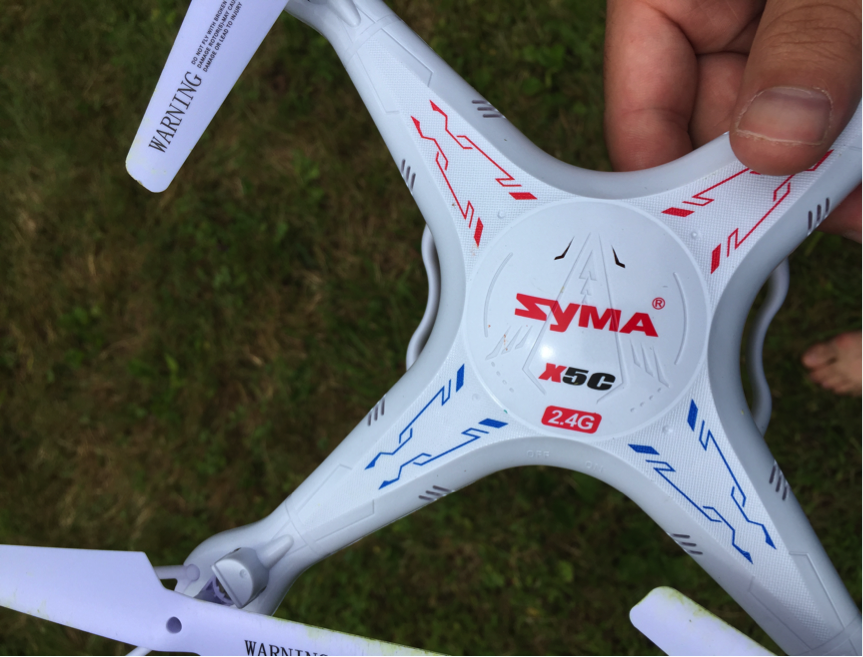 I went online, did a lot of Googling, watched several YouTube videos, and purchased a DJI Phantom 4. They are not cheap. I bought directly from the DJI website. There are many available through different vendors on Amazon, but I went through DJI because I didn't want any complications if I needed support. Retail, the drone is just under $1600 (for a package that includes two additional batteries). DJI also offers an educational discount to anyone with a .edu email.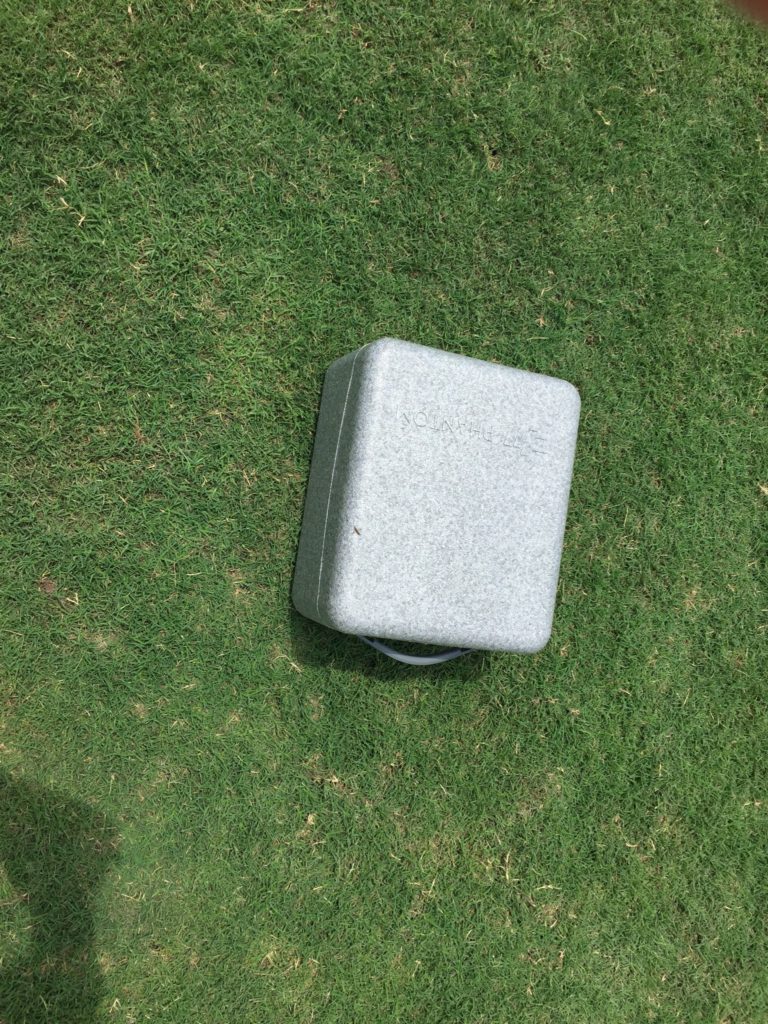 The DJI Phantom 4 ships a single body drone with a camera and gimbal. Additionally, there are eight removable propeller blades, one battery, a remote controller, and several cords to connect to the drone, and a charger. I purchased a package with three batteries, which I recommend. One battery is advertised as over 20 minutes of flight time, which can vary depending on how the drone is flown. In general I average about 18-19 minutes of air time. Everything arrives in a surprisingly sturdy styrofoam case that protects it from damage.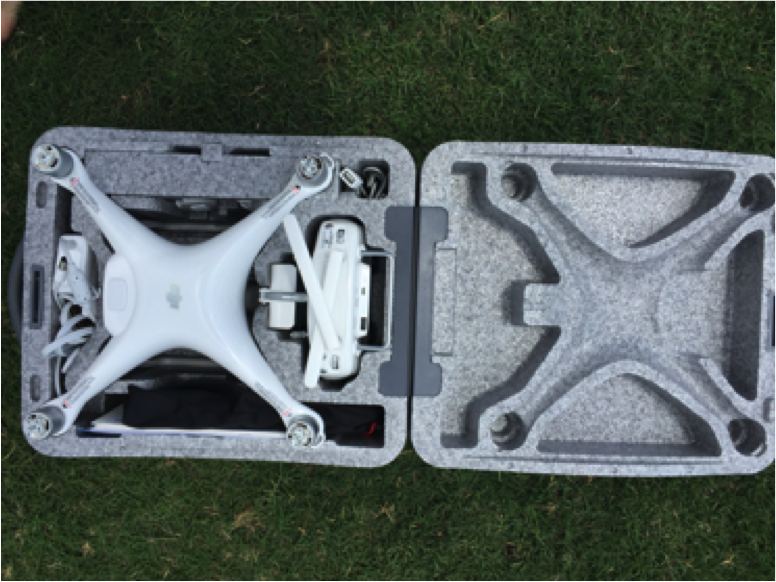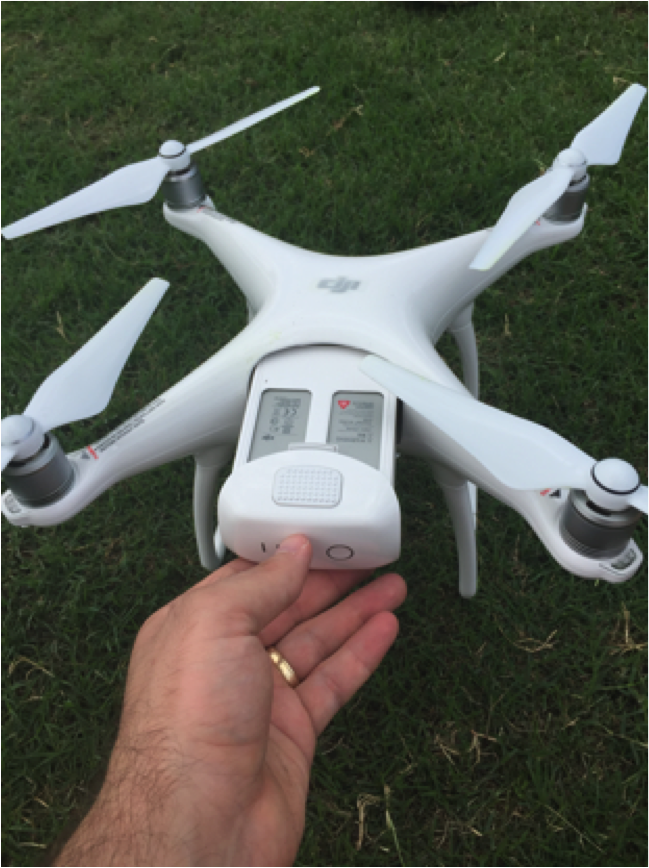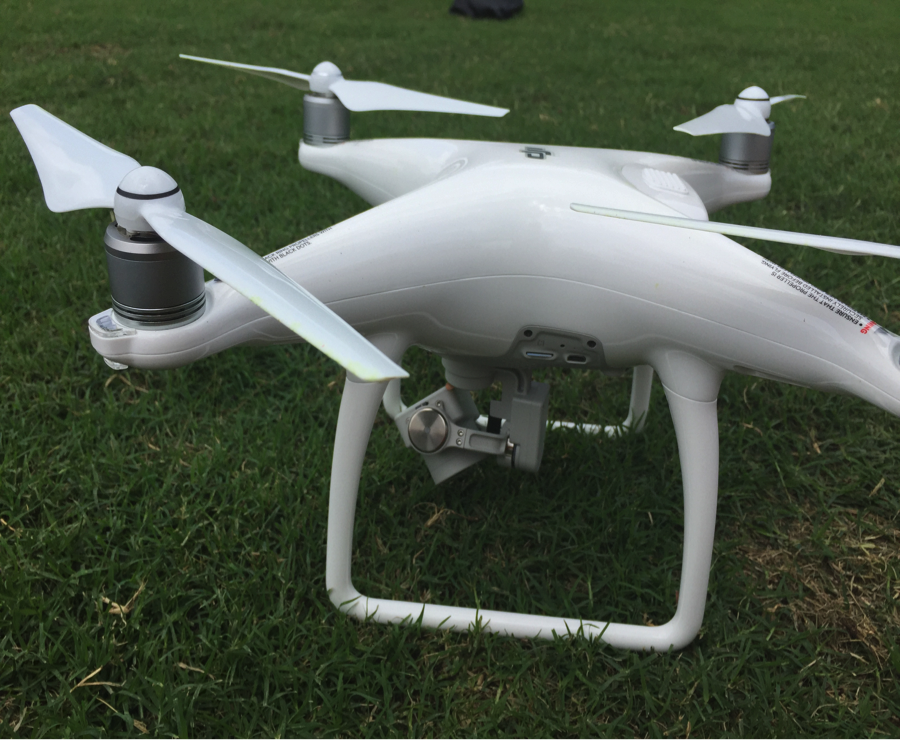 The drone is not completely ready to fly right out of the box. First, you must download the DJI Go app on your smart phone, download firmware updates and calibrate the drone. These steps are easy, but best done with an Internet connect, rather than over a cell network. Another important step is covering your ass with the FAA, which requires drones over a certain weight to be registered. Registration cost five dollars and less than two minutes, for which you receive a number. Then you must write your new FAA number on your drone. I spent more time searching for a permanent marker than registering (so if you're thinking about skipping this step, don't, it isn't worth getting in trouble for).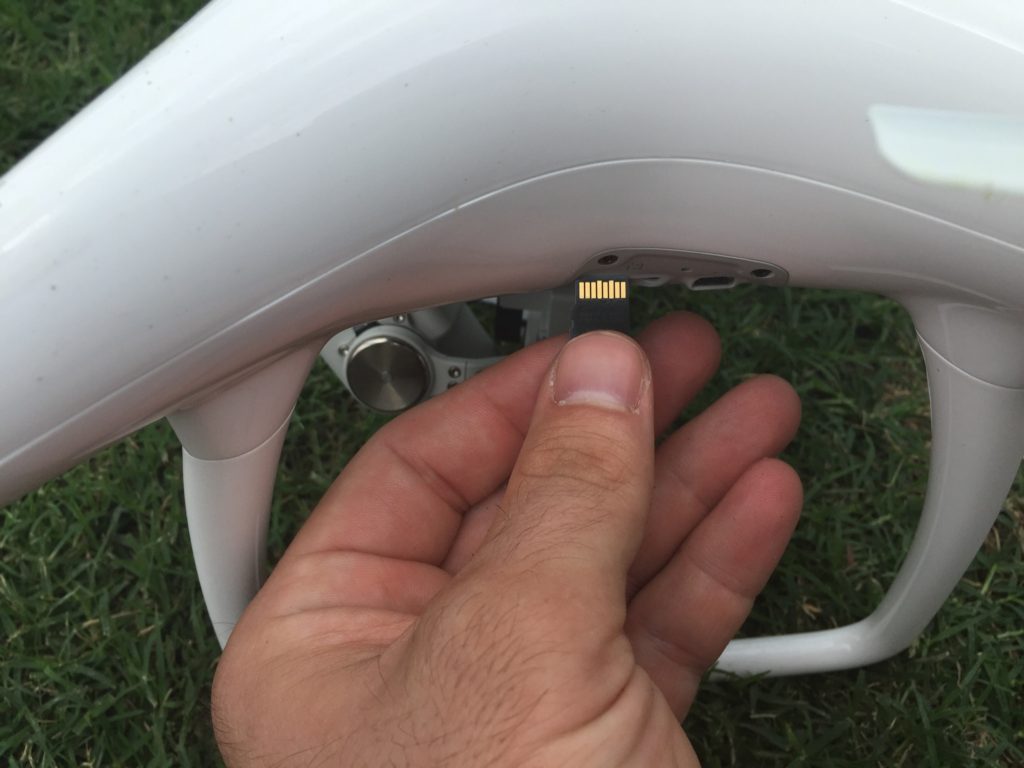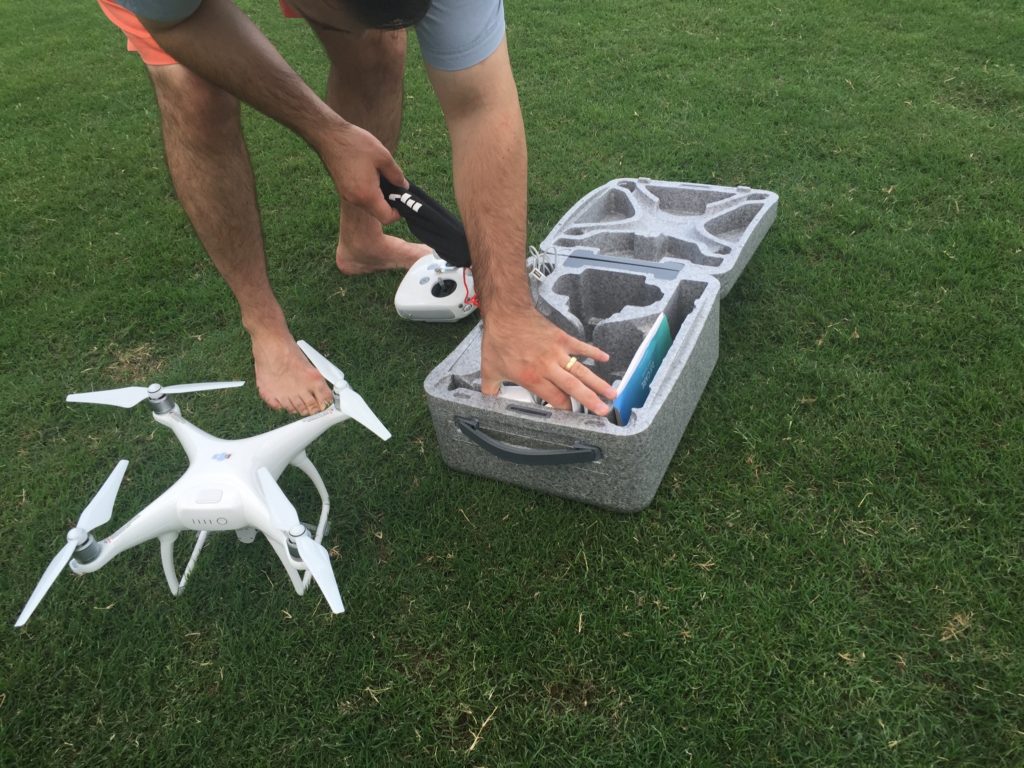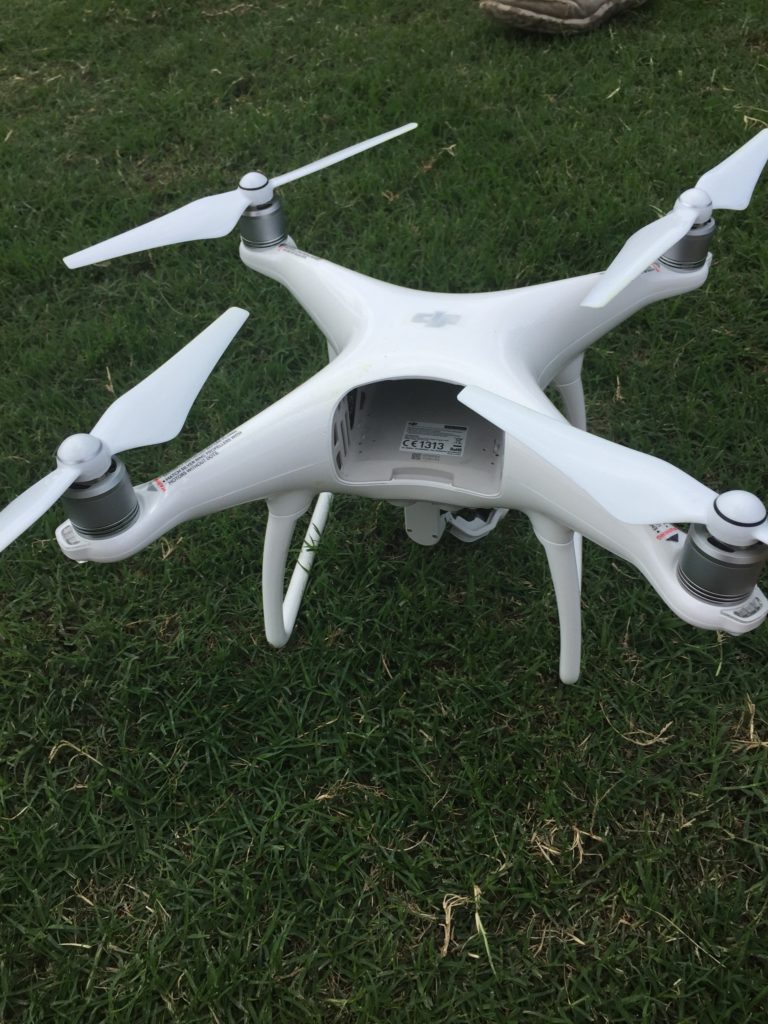 This is an appropriate moment for a note on the legality of drones- they're regulated by the FAA. This means there are restrictions on where it is legal to fly. I'm not going to go into great detail, but I think it is important to research these rules prior to purchase. Air Map is a phenomenal app that I use to check airspace restrictions before I fly. It limits some interesting places to fly, but it is a necessary safety. Not surprisingly, the most common flight restrictions are near airports, military bases, heliports, and national parks. There are still many places to explore by air. One notable restriction is directed towards people in the national capital region. DC has a fifteen mile radius prohibition. The DJI software will not allow you to fly in these prohibited areas. I still stand by my original statement that no one needs one, however, they are extremely fun and everyone with even a tiny bit of curiosity will find reasons to love one.
Setting up the Phantom 4
Setting up for a flight is simple. Insert a battery, twist the propellers onto the silver rotors, plug your cellphone into the controller, remove the gimbal guard, and you're ready to power up.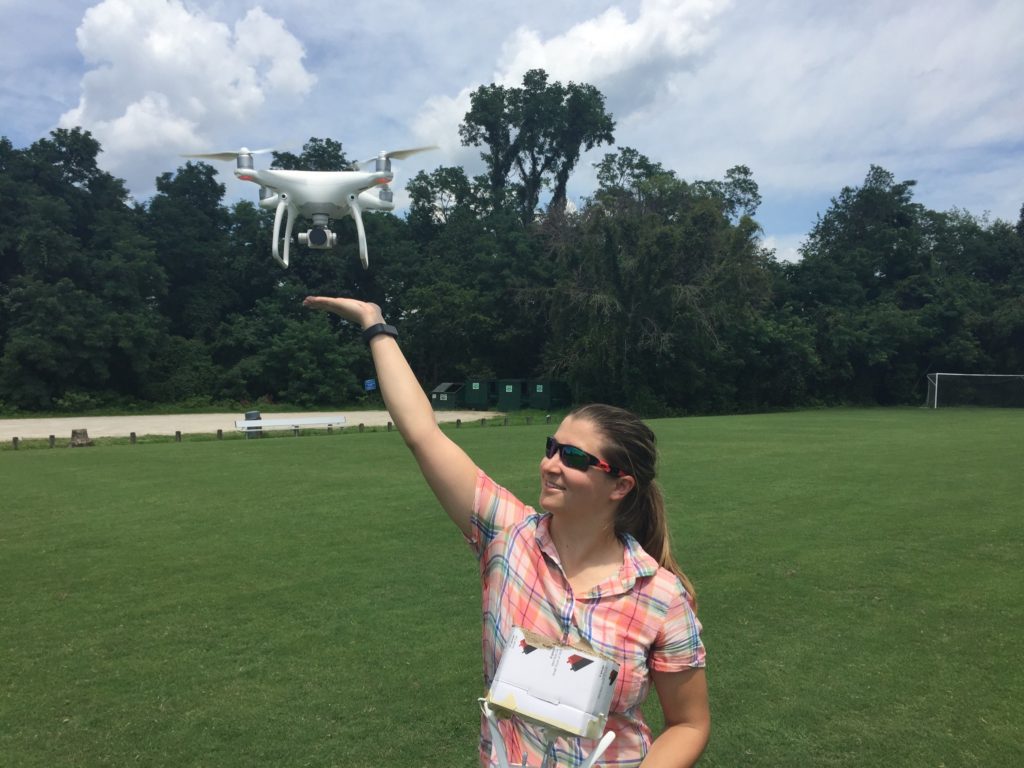 Flying is easy. The DJI Phantom 4 has three flight modes and a series of functions that can set limitations on the drone's flight. These allow the pilot to fly within his ability level and avoid a crash. The phone (or iPad) screen shows the view from the camera as well as a mini-map in the lower left. Chances are you've seen a similar set up in video games like Call of Duty. On my second flight I was confident enough to fly more aggressively and further away. The phantom also has several flight modes and intelligent flight functions with some customizing possible. I won't go into detail here, but my favorite is active track, which allows the drone to autonomously follow a selected person, car, etc. It works, but I had trouble getting the drone to follow a dog in shaded light conditions. Range varies based on environment. Terrain impacts the signal between the controller and the drone. For example, the range in a marsh with trees will be less than on flat open ground. Power lines and buildings also change signals. In my experience the maximum I've flown is over 6,000 feet away (over the ocean), but I was running low on battery and turned around before I maxed out.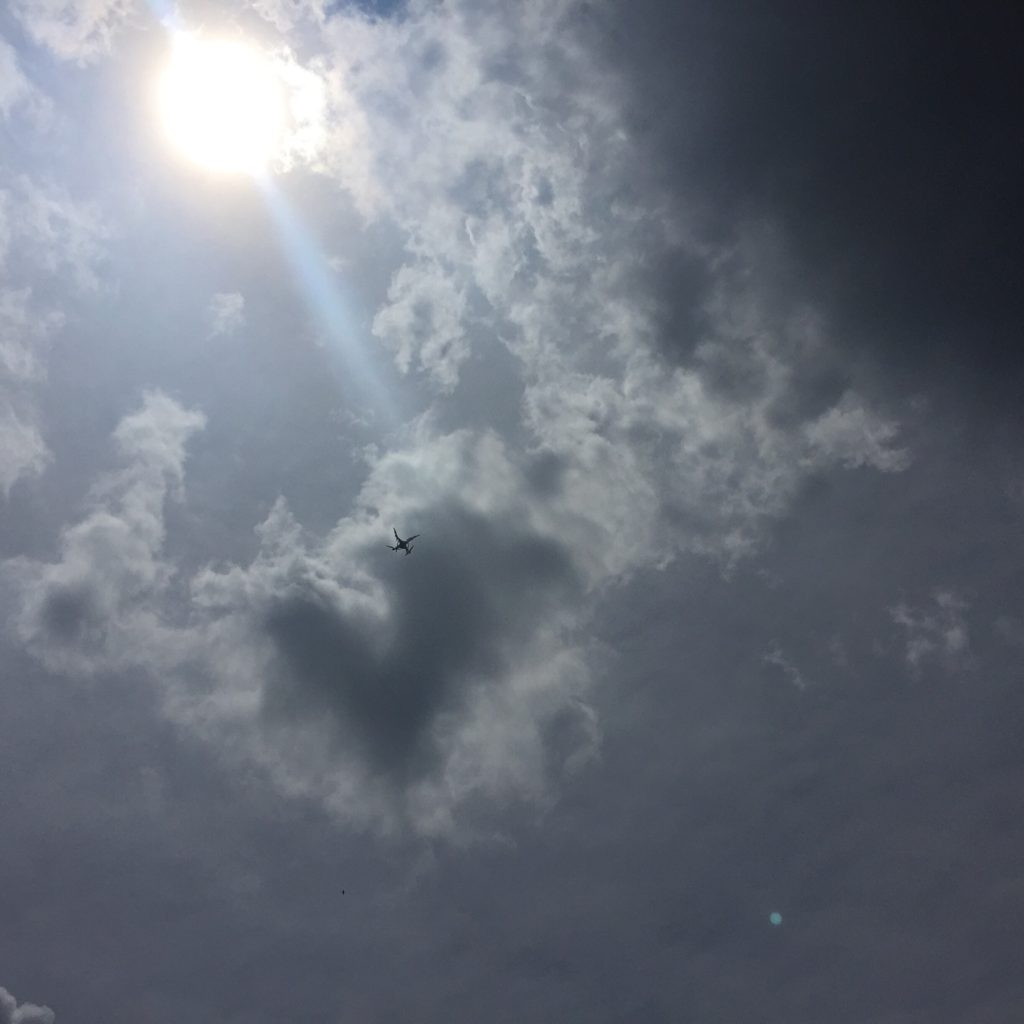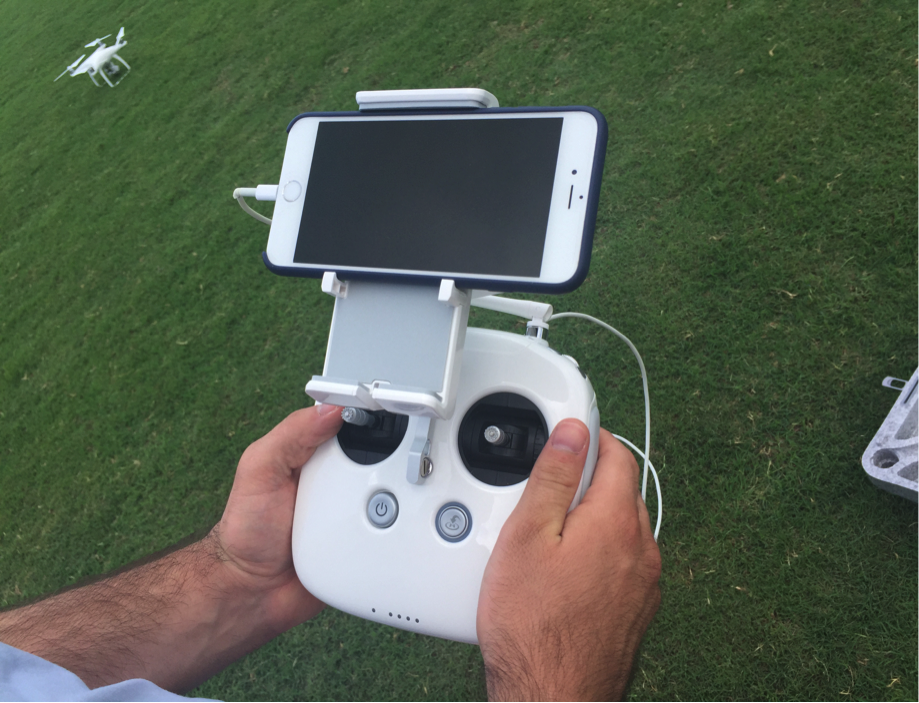 I found that it was easier to fly looking at the screen than looking directly at the drone. At a distance it becomes difficult to tell exactly which direction the drone is facing. Additionally, in bright sunlight the screen can be hard to see. I prefer to fly sitting in shade so that I can more easily view the screen.
I've made some piloting errors too. I've accidentally chopped up some tree branches. The drone fell and caught itself before hitting the ground. It has two useful safety features. A user can set a home point that the drone will return to at a preset battery level (I set mine at 30%) or if it loses connectivity to the controller. Once, I was flying below tree branches and return to home kicked in at 30% battery. The drone started to ascend, ran into branches, fell, righted itself, and I cancelled the return to home.
The driver for our purchase was a desire to explore from the sky and in this sense, the Phantom delivers. It takes beautiful videos or photographs. At maximum settings videos are 4K true color. It also takes vibrant photos. We spent extra money to purchase lens filters from Polar Pro. These filters bring out colors and contrasts. It's extra money, but worth it if you have interest in aerial photography (check out some of the photos and videos I took with the drone).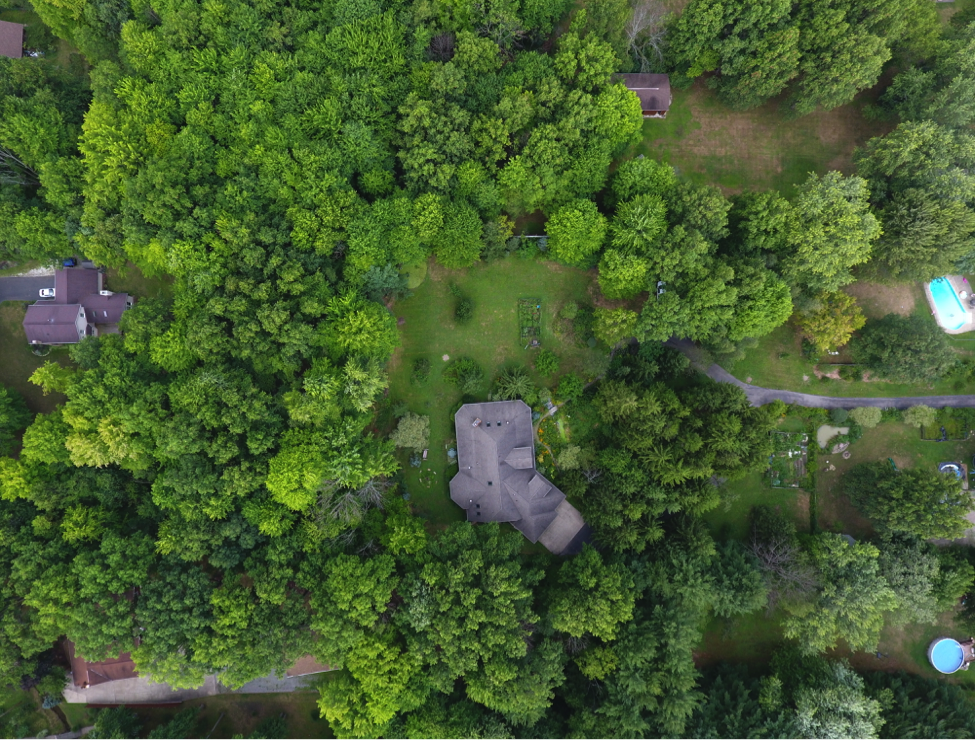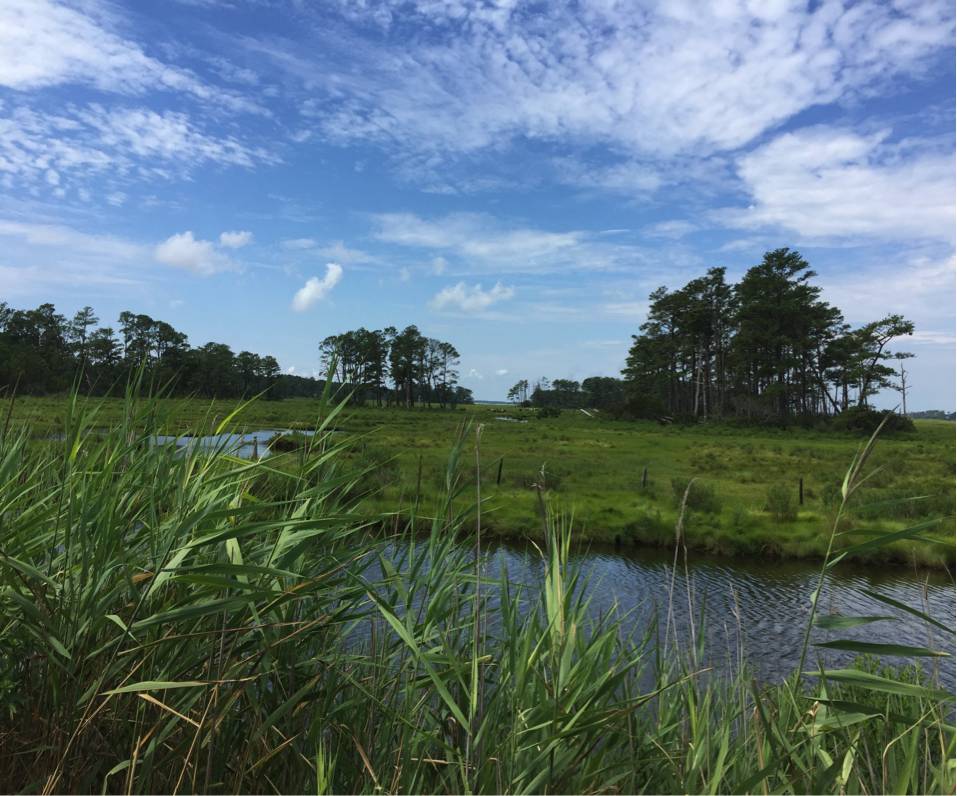 Z Zoom Out from Tom Hickey on Vimeo.
Z Guns for Hands from Tom Hickey on Vimeo.
Quick Clip from Tom Hickey on Vimeo.
The Verdict
After two months we remain happy with our purchase. It gives us a reason to explore on the weekends. We've found some cool uses- like investigating abandoned buildings in the woods, watching wild donkeys, and chasing sting rays in the Caribbean (hard to keep track of). Other fun uses include taking videos of our friends, following my wife while she snorkels, and inspecting the roof and chimney for my parents (no ladder required).
I'm planning to spend a significant amount of time abroad for my job. I bought a drone backpack from polar pro with protection and a lock. I'm planning to take the drone with me on explorations and photograph things. I expect to spend time in the desert and some mountains. Hopefully I can take some memorable images.
Overall I'm happy, but here are some key recommendations for those thinking about getting an big ol' expensive drone like the Phantom 4:
Research the rules on drones in conjunction with your expectations. I wouldn't want to make such an expensive purchase and then realize my goals aren't attainable because of laws. One example might be someone wanting to photograph stadiums (not legal).
Plan for additional purchases. The camera looks incredible with filters and extra batteries are a must. We also purchased additional flash storage. You will need to purchase cards rated for 4K video capture, otherwise the images will not write to the chip smoothly.
If you have hopes of commercial uses i.e. Wedding photography- there are additional laws that cover commercial use and licensing.
Prior to this purchase I was skeptical of privacy concerns and drones. Now I completely see the room for abuse. If you purchase a drone, follow this simple rule- don't be a dick. Even though the laws can seem a bit vaguely worded, the "don't be a dick rule" can help you make good choices.
Do you have a drone? Do you like it? Post your experience in the comments below!